Szacowany czas czytania: 3 min
Coś co może bardzo się nam przydać teraz… O godzeniu w sobie sprzeczności. Za naszą granicą jest wojna. To skrajna sytuacja rodząca wiele emocji, reakcji, obaw czy uczuć.
Generuje się tygiel wewnętrznych przeciwstawności, który może być trudny do ugoszczenia. Wiedzcie, że do wszystkich tych emocji mamy prawo. Możemy i jednocześnie być pełni współczucia i życzyć Putinowi śmierci.
Możemy i planować ucieczkę z kraju i odczuwać wolę chwycenia za broń.
Możemy być smutni oglądając relacje z Ukrainy i jednocześnie mieć chęć zabawić się z przyjaciółmi. To naturalne…To ciągle my. Nie jesteśmy polem walki diabłów i aniołów. Jesteśmy ludźmi po prostu. Nie musimy się wewnętrznie segregować. Wszystkie te pojawiające się kawałki to splatające się nici naszego człowieczeństwa.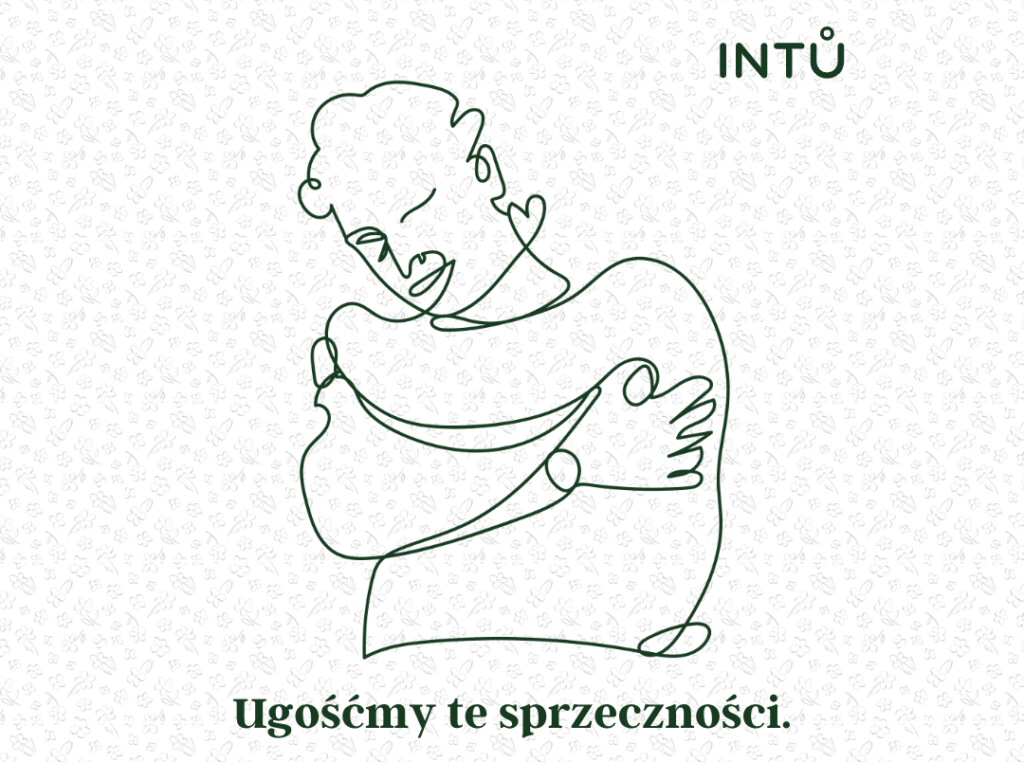 Tak jak robimy to w medytacji pozwalając wydarzać się w sobie różnych myślom czy emocjom. Nie chodzi o to żebyśmy z każdym naszym nastrojem czy obawą czy chęcią działania coś robili, przekuwali je w decyzje i czyny.
Wystarczy, że zrobimy dla nich miejsce.
Tak jak robimy dla uchodźców z Ukrainy, którzy oprócz wdzięczności i nadziei przywożą lęk i rozpacz.
Trzymajcie się tam kochani.