Szacowany czas czytania: 2 min
Są takie myśli, postanowienia noworoczne, życzenia, które zamiast wybić przemocowo, można – zgodnie z duchem sylwestrowej zabawy – na spokojnie wypić ze swojej głowy.
Bo wiecie te wszystkie "nowa ja", "być już tylko sobą w 2022", "pożegnać stres" czy zaczynać to czy tamto są o tyle cenne, że mówią o jakichś naszych potrzebach, że kierunkują energię. To spoko.
I jednocześnie, co powtarzam tutaj regularnie, zostawmy sobie przestrzeń na to, że w życiu nie jest fajnie, nie czujemy się sobą cały czas, nie jesteśmy szczególnie nowi, produktywni, czy że po prostu mimo lat medytacji i terapii w naszym życiu jest stres.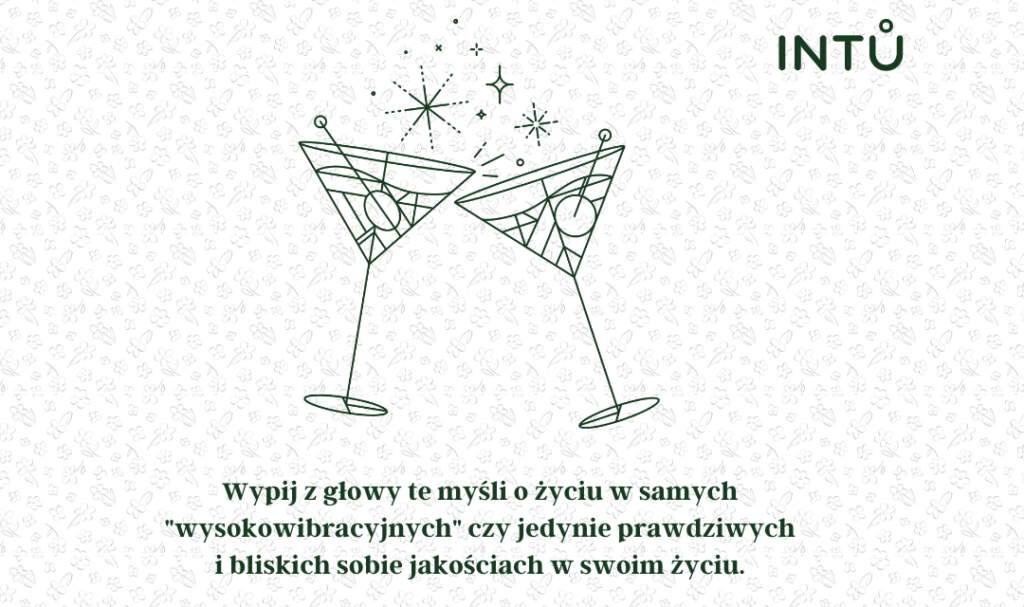 Nie. Będzie różnie. Życie samo siebie nie szatkuje, tylko trwa w pakiecie przeciwstawnych często jakości. A i to wypijanie jak nie wyjdzie i zostaną te życzenia i oczekiwania ideału bez realizacji to też spoko.
Tak jak to robimy w medytacjach w Intu.
"Przyjemne czy nieprzyjemne doznania: niech sobie będą".
Miejmy cele i postanowienia noworoczne i jednocześnie wypijmy sobie z głowy przymus spełniania własnych oczekiwań.